Home

/

CLARINS EAU RESSOURCANTE BODY CREAM SILK SMOOTH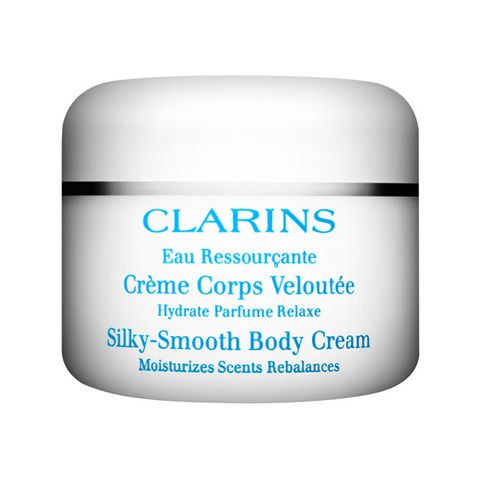 CLARINS EAU RESSOURCANTE BODY CREAM SILK SMOOTH
Stock Code:
3380812554104
Description
Clarins Eau Ressourcante Silk Smooth Body Cream
With its rich, melting, and readily absorbed texture, the fragranced Clarins Eau Ressourçante Silky-Smooth Body Cream is ideal for all skin types.
Use it to help soothe and energise body and mind, as well as moisturise and revitalise skin for a silky-smooth, fragrant finish. A delicious treat for the entire body, the rich, ultra-moisturizing cream glides on easily, and leaves in its wake Clarins Eau Ressourçante's subtle fragrance, thanks to a unique combination of essential oils and plant extracts.
Apply whenever skin feels dry, massaging the product using gentle sweeping movements all over the body.
Sarsaparilla and Hibiscus relax and moisturise.
Robinia soothes and softens.
Longan stimulates