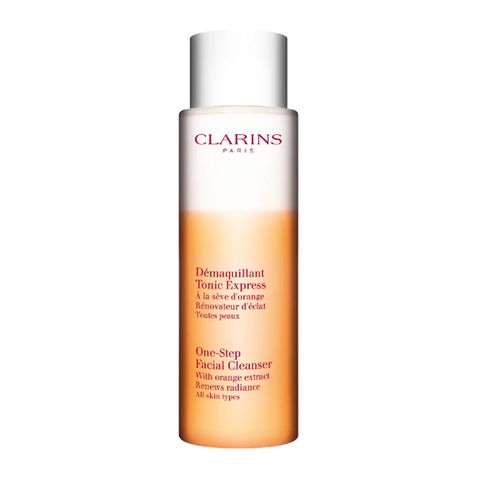 1-STEP FACIAL CLEANSER 200ML
Stock Code:
3380810055108
Description
Clarins 1-Step Facial Cleanser
An exclusive two-in-one make-up remover and toner for beautifully cleansed skin. This toning facial cleanser uses a dual-phase formula with caring extracts of orange and moringa seed to remove all traces of make-up, impurities and dead skin cells and leave the complexion refreshed and glowing with beauty. Suitable for all skin types, even sensitive skin, this 2-phase make-up remover soothes and nurtures the skin.