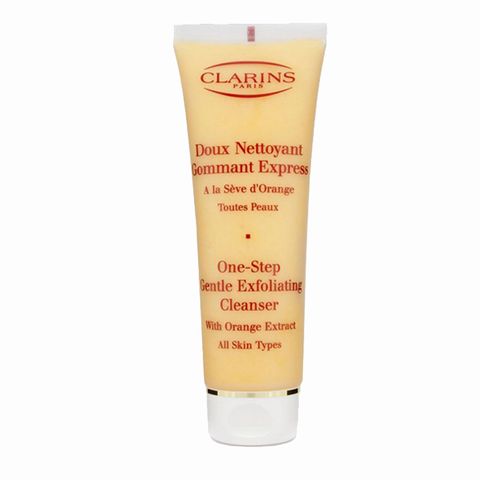 1-STEP GENTL EXF CLEANSE 125ML
Stock Code:
3380810220742
Description
Clarins One-Step Gentle Exfoliating Cleanser
Clarins gentle, spa-fresh facial exfoliator rids skin of make-up, embedded impurities and dead surface cells in one time-saving step revealing clean, polished skin beneath. Orange extract softens, refreshes and renews radiance. Moringa Seed extract purifies and refines while preserving skin's natural moisture balance. Gentle Silica Microbeads give clogged pores a breather. Now that's refreshing!